! SPOILER ALERT ! The following post contains spoilers from Chapter 24 - 29. So unless you've read the chapters, DON'T PROCEED ! SPOILER ALERT !
-S P O I L E R S-
Oh my things are starting to get intense!
     First, I'm loving how well Maren and Ursa are getting along. Their walks, and how they enjoy being close to each other, how Maren likes to pretend the house is hers and Ursa's. There's something so real and raw about their emotions that pulls at my heartstrings.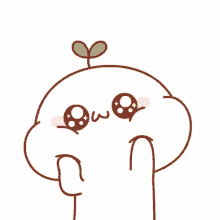 Toril OMG I want to reach into the book and shake her hard. How can someone be so cruel? I hated how she just came to the meeting out of the blue, insulted Diinna and tried to make everyone look bad. And then went straight to Cornet to complain like what even??
     And Cornet himself. what a terrible man! the dinner scene where him and the Lensmenn talked about how he MURDERED a poor woman. I felt like throwing up when they went into specifics. And actually proud about it! And it's not like they are very good men. The Lensmann's wife did indirectly tell Ursa that he had a thing going on with Fanne. I just wanted to drop all those men into the ocean and let the cold do it's job.
It scares me how Mamma's grief about her husband's and son's death has turned into a kind of hatred towards Diinna and a detachment with Maren as if they are somehow to blame. At first i felt sorry for her but now I'm only wary.
-L E T    U S   D I S C U S S -
What are your thoughts about Toril? What do you think Cornet will do next?
-----
Uma @books.bags.burgers  is a crazy albeit nice book dragon who when not decoding the human existence in secret labs, spends the day bemoaning her lack of pastel books and trying to make sure her TBR doesn't kill her overnight.